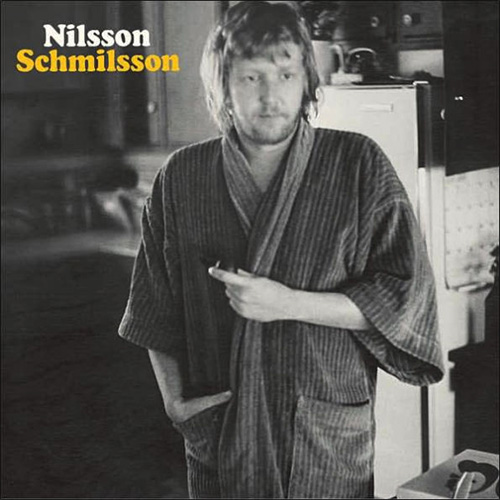 Nilsson Schmilsson was reissued by BMG on January 13, 2004. Harry Nilsson's best-selling album was remastered and included extensive liner notes and a number of bonus tracks.
The CD includes several bonus tracks:
Nilsson's version of Without You in Spanish.
This original Nilsson song has never been released before. Harry never finished How Can I Be Sure of You, but reused some of the song's lyrics for Good for God.
An early, alternative version of the song, with Harry on piano. Curtis describes this as "a lovely band arrangement, with some surprisingly agile piano work from Harry."
"Lamaze" is another unreleased Nilsson original. Apparently done as a joke during the sessions for The Story of Eric, this theme has a dissonant piano counterpoint and very funny fake French lyrics. Brief but memorable.
This version of Harry's song uses the same basic tracks as the recent Camden release, but incorporates highly complex multi-tracked backing vocals that no one knew were there before.
This is Harry's original version of the song with a George Tipton arrangement.
In addition to the above songs, the CD contains three unlisted radio spots, two of which feature brief comments from Richard Perry about the album and Harry.
For the liner notes, Curtis Armstrong conducted lengthy interviews with Richard Perry, Paul Buckmaster, George Tipton, Chris Spedding, Herbie Flowers, Dean Torrence, and Gary Wright.