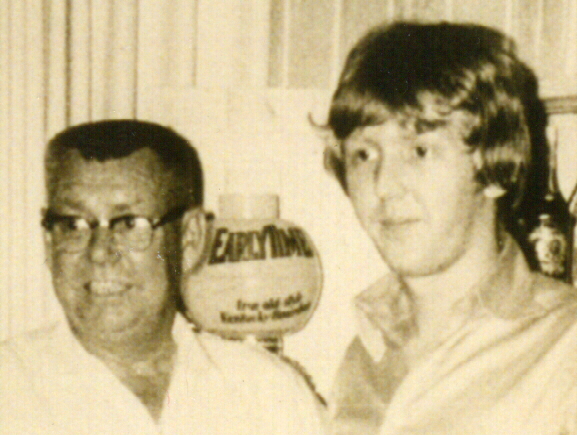 Harry Nilsson's father, Harry Edward Nilsson, Jr., was born in Brooklyn, New York on January 20, 1917, to Catherine Beatrice Nilsson (nee Robb) and Charles Harry Nilsson.
Nilsson married Elizabeth Martin. They had two sons, Harry Nilsson and Drake Nilsson.
Nilsson's Social Security Number, 055-14-3342, was issued in New York, New York.[1]
Nilsson served in the U. S. Navy during World War II. He enlisted on July 21, 1942.[2] His service number was 6469103. On September 24, 1945, he sailed on the U.S.S. Grayson (DD-435) from Pearl Harbor, Hawaii, to Norfolk, Virginia. He then travelled to the Personnel Separation Center (PSC) at Lido Beach, New York for discharge on October 21, 1945.[3]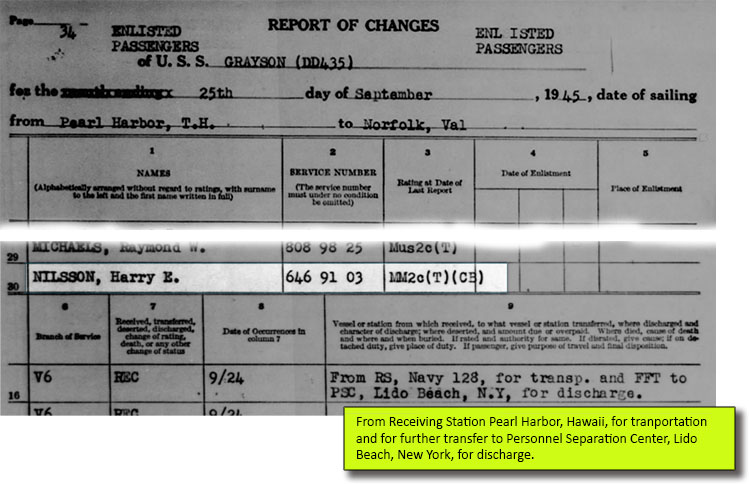 Later Nilsson married Lois Ruth Stewart. They had five children, Carol, Barbara, Keith, Rainy and Gary.
In the early 1950s, Nilsson lived at 173 Roosevelt Ave. in Paterson, New Jersey, and worked as a firefighter. When the Nilsson's were one of almost 100 families ordered to give up their homes to facilitate construction of the Garden State Parkway, Nilsson lead a group representing the homeowners. [4]
After moving his family to Florida, Nilsson worked as a scout for the Cincinnati Reds baseball team.[5]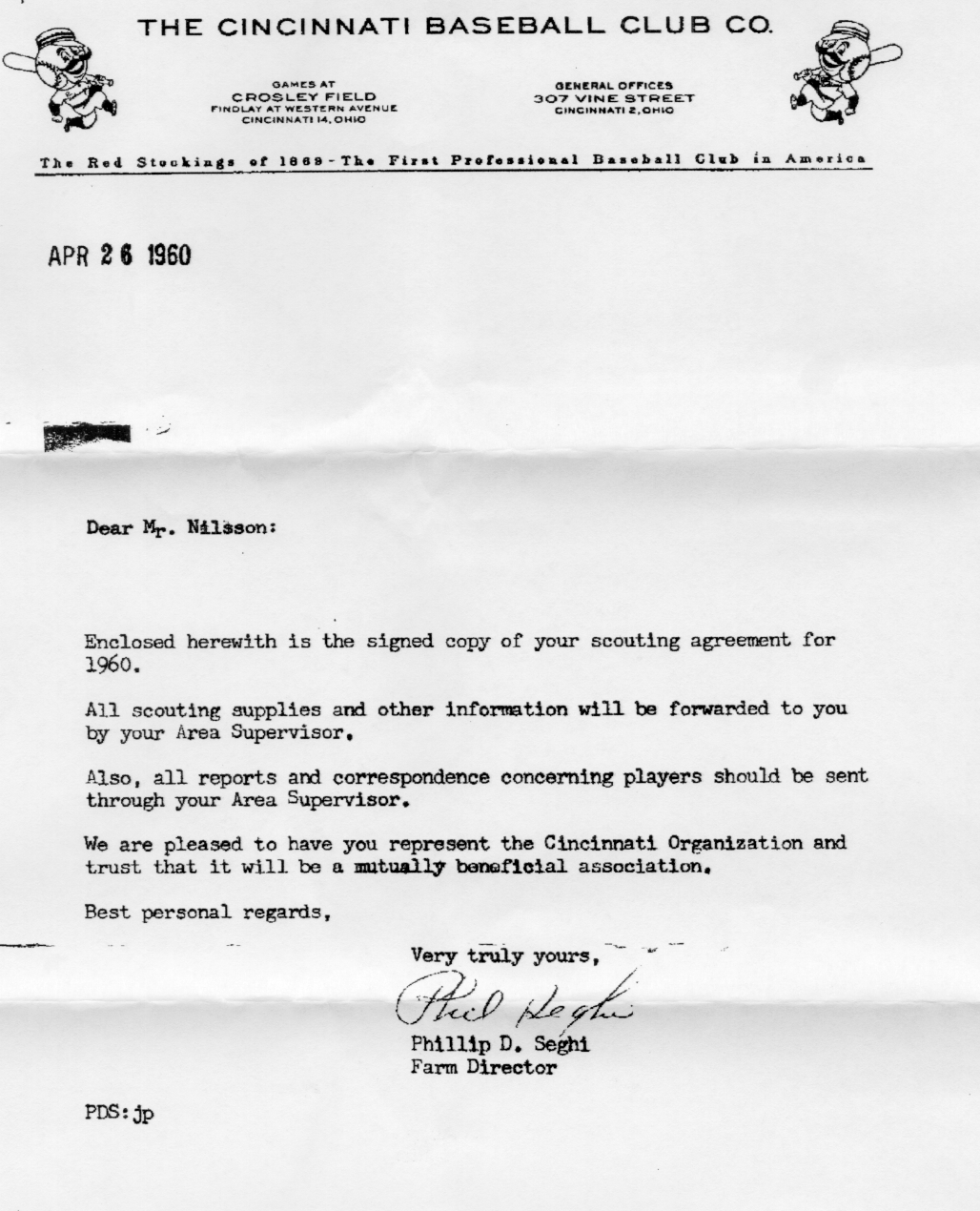 Nilsson died on November 5, 1975.
---
---
Dates and Names Sourced from Public Records Searches

Photo and letter courtesy of Gary Nilsson