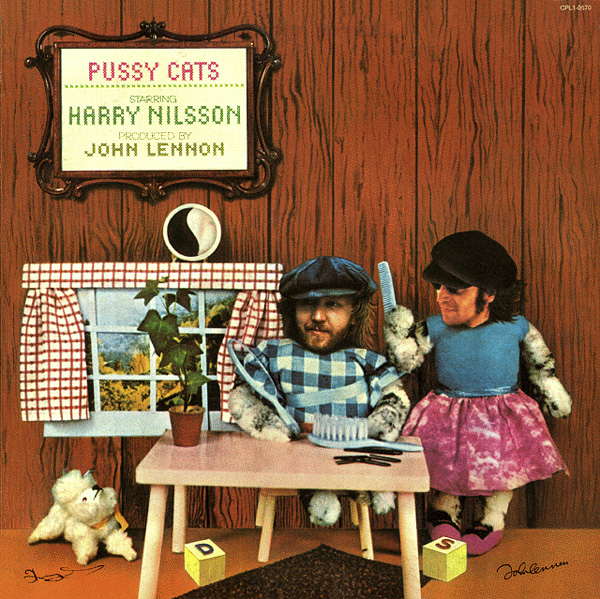 Produced by John Lennon, Pussy Cats was recorded during John's "Lost Weekend" in Los Angeles, California.
Harry injured his vocal cords during the recording sessions.
After recording A Little Touch of Schmilsson in the Night Harry announced that he would record an album of songs by Allen Toussaint. Instead, he and John recorded Pussy Cats.
---
External Reviews