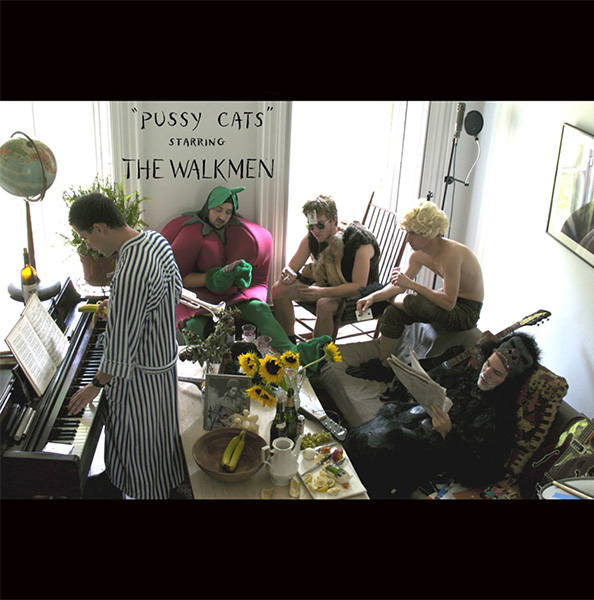 Over a period of just ten days in 2006, The Walkmen recorded a song-by-song cover of Harry Nilsson's Pussy Cats album.
The idea of recording "Pussy Cats" Starring the Walkmen may have started as a joke.
"I think Paul maybe came up with that idea and it just sounded fun." according to Walkmen's lead singer, Hamilton Leithauser. "We did it sort of quickly, but it turned out great. I mean, we're not going to make any money off of it."[1]
---