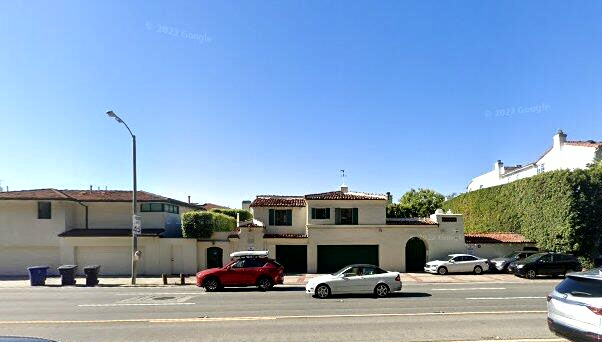 John Lennon produced the recording of Harry Nilsson's 1974 album, Pussy Cats. While recording the album, Lennon rented a house on the beach at 625 Palisades Beach Road in Santa Monica, California. Lennon intended that the main contributors to the album live together in the house for the duration of the recording sessions.
During the Pussy Cats sessions in spring of 1974, the occupants of the home included Maria and Armando Ontivero, a couple who worked as caretakers for the house; John Lennon and May Pang in the master bedroom; Harry Nilsson; Keith Moon; Hilary Gerrard, Ringo Starr's business manager; Klaus Voormann; and, in the library, Ringo Starr. Regular visitors to the house included Jim Keltner, Jesse Ed Davis, Mal Evans, Peter Butler (Moon's assistant), and Paul and Linda McCartney (with their children).[1]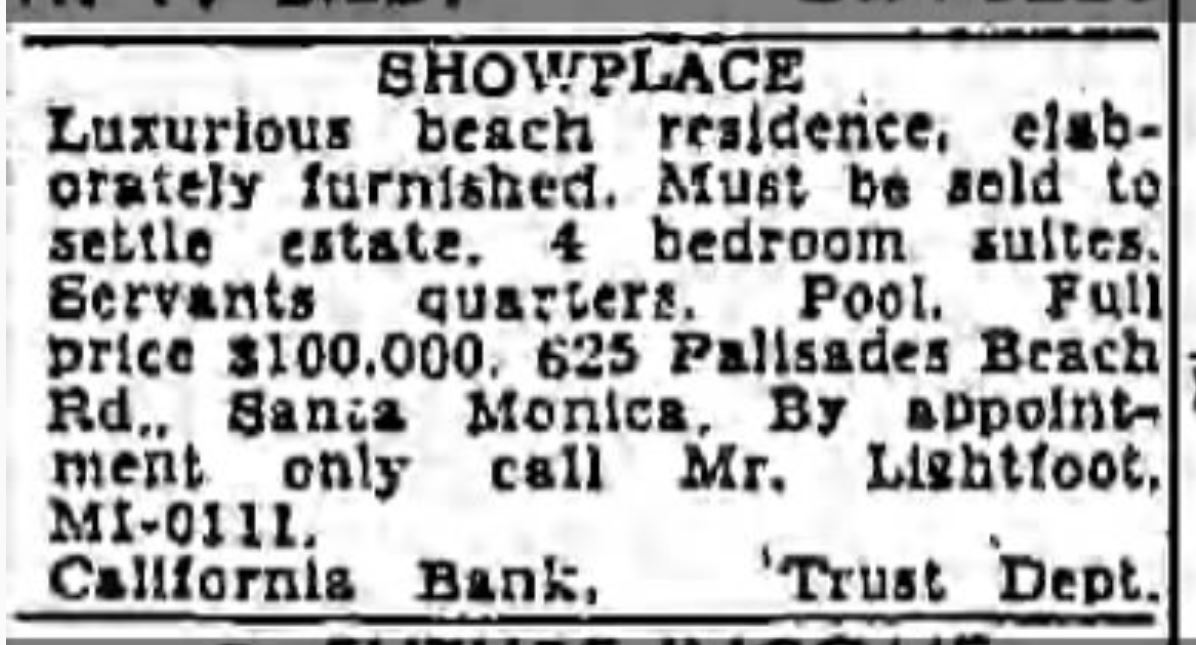 Built in 1936, the home was owned by Louis B. Mayer until his divorce from his wife, Margaret Shenberg, in January of 1948. After Shenberg died in 1955, the home was sold to Peter and Patricia Lawford. [2] [3]
---