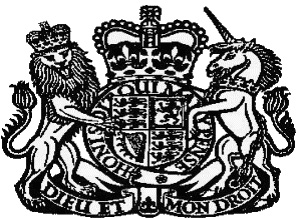 By Curtis Armstrong and Diane Nilsson
Originally Published in Everybody's Talkin' Spring 1997
"Duit On Mon Dei" is a phrase which has intrigued Harry Nilsson fans for some time. Duit on Mon Dei is the name Harry gave to the album he had originally titled God's Greatest Hits.
Curtis:
Through one of those bizarre coincidences that seem to happen fairly frequently with this crowd, last weekend I discovered what I would like to think is an answer to the "Duit On Mon Dei" question. It's my theory that the phrase is a corruption of the Latin "Dieu Et Mon Droit," which translates as "God and My Right." Maxim Newmark's Dictionary of Foreign Words and Phrases reports that this was the motto of the Royal Arms of England, first assumed by Richard the First.
But, the weird part is this ... last Saturday I met an old and valued pal (not a Nilsson fan) in one of the legendary bars in these parts, Bob Burns (as in the "Bard of the North Country"). There is English and Scottish memorabilia festooning the place and, among the bric-a-brac, I spied my friend Dan taking nourishment at the big curved bar. He had been there for some time apparently and hailed me with much warmth and hilarity. He then pointed to a mounted coat-of-arms on the wall behind me. "Don't you love that motto?" he said. "Do it on Monday." I looked and sure enough, there was the phrase: "Dieu Et Mon Droit". Then I remembered hearing that Harry's mom lived in Santa Monica, which is where Bob Burns is located. I imagined Harry at that big curved bar back in the seventies, tossing back a few quick ones, and saying to a friend, "Don't you love that motto...?"
Diane Nilsson became aware of Curtis's musings on the topic and responded with:
Diane:
In response to questions a few weeks ago regarding "Duit On Mon Dei" and where it may have come from ...
Harry and I spent quite a few fun-filled days hanging out at the Apple offices on Saville Row in London in the fall of 1968. Most of the time we were visiting with Derek Taylor in the Apple press office. Derek handled all press/publicity issues for Apple and the Beatles - so it was a very busy place. Derek's office was full of secretaries and aides who were constantly fielding phone calls and it seemed that there were a million things going at once.
Amid this chaos, Derek put together a monthly in-house newsletter detailing Apple/Beatles doings.
The physical design of the newsletter is a copy and parody of position papers put out by the British government, called white papers. The insignia at the top of the white paper shows a lion and a unicorn holding up a circle with a shield inside and a crown on top. At their feet are the words "DIEU ET MON DROIT." On the Apple newsletter version, the circle becomes an apple, the shield has four beetles, musical notes and a record on it, and the words at the feet of the lion and unicorn are "DOIT ONMO NDAY."

This is most likely where the idea began. I, however, liked the story about the bar in Santa Monica!