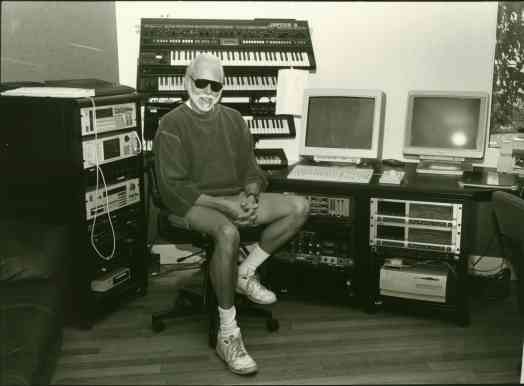 Perry Lafayette Botkin, Jr., was a successful songwriter, arranger, and publisher when Harry Nilsson met him around 1960. Botkin arranged music for several of Harry's songs and co-wrote songs with Nilsson.
Perry's father began playing bass guitar in high school in Richmond, Indiana. He switched to ukulele then banjo before picking up the guitar. As Bing Crosby's guitarist, he performed on Crosby's "Kraft Music Hall" radio show in the late 1930s and early 1940s.[1]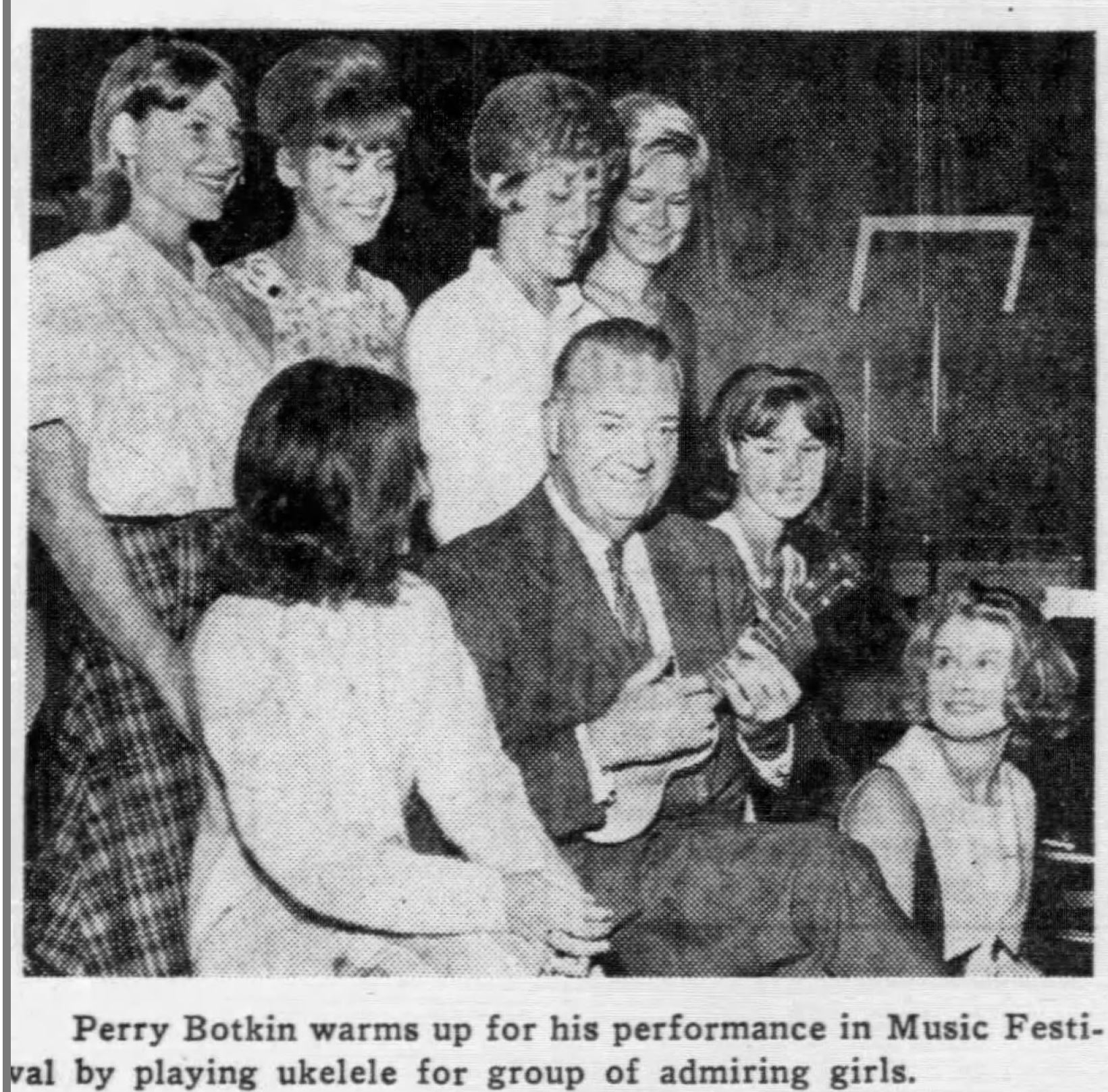 Perry Botkin's Father at the Chicagoland Music Festival in 1965[2]
The younger Perry Botkin was born on April 16, 1933 in New York City, New York.
Botkin studied music at the University of Indiana and the University of Southern California Los Angeles. [3]
While attending UCLA, the younger Botkin met Sally Bremer (who was attending Pepperdine College). Sally introduced "Bunny" (as Botkin was nicknamed) to another singer, Bert Convy. The three of them formed a vocal group called "The Cheers." When Botkin went into the service for two years, Gil Garfield (who was attending the University of Southern California) replaced Botkin in "The Cheers."[4]
In 1956, Perry appeared with his father in an episode of the TV show The Adventures of Ozzie and Harriet called "The Banjo Player."
"The Banjo Player" with Perry Botkin
The younger Botkin portrayed himself as "Bunny Botkin." [5]
In 1980, Zapata, a musical stage play written by Harry and Perry Botkin, opened at the Goodspeed Opera House in Chester, Connecticut, but failed to move on to Broadway.
Perry Botkin is probably best known as the composer of the theme for "The Young and the Restless." He has composed the score for many television shows and films. He has arranged music for dozens of artists including Jose Feliciano, Connie Stevens, Harpers Bizarre, Jennifer Warnes, and others.
Botkin experimented with electronic music and released a few self-produced CDs.
---
---
External Links