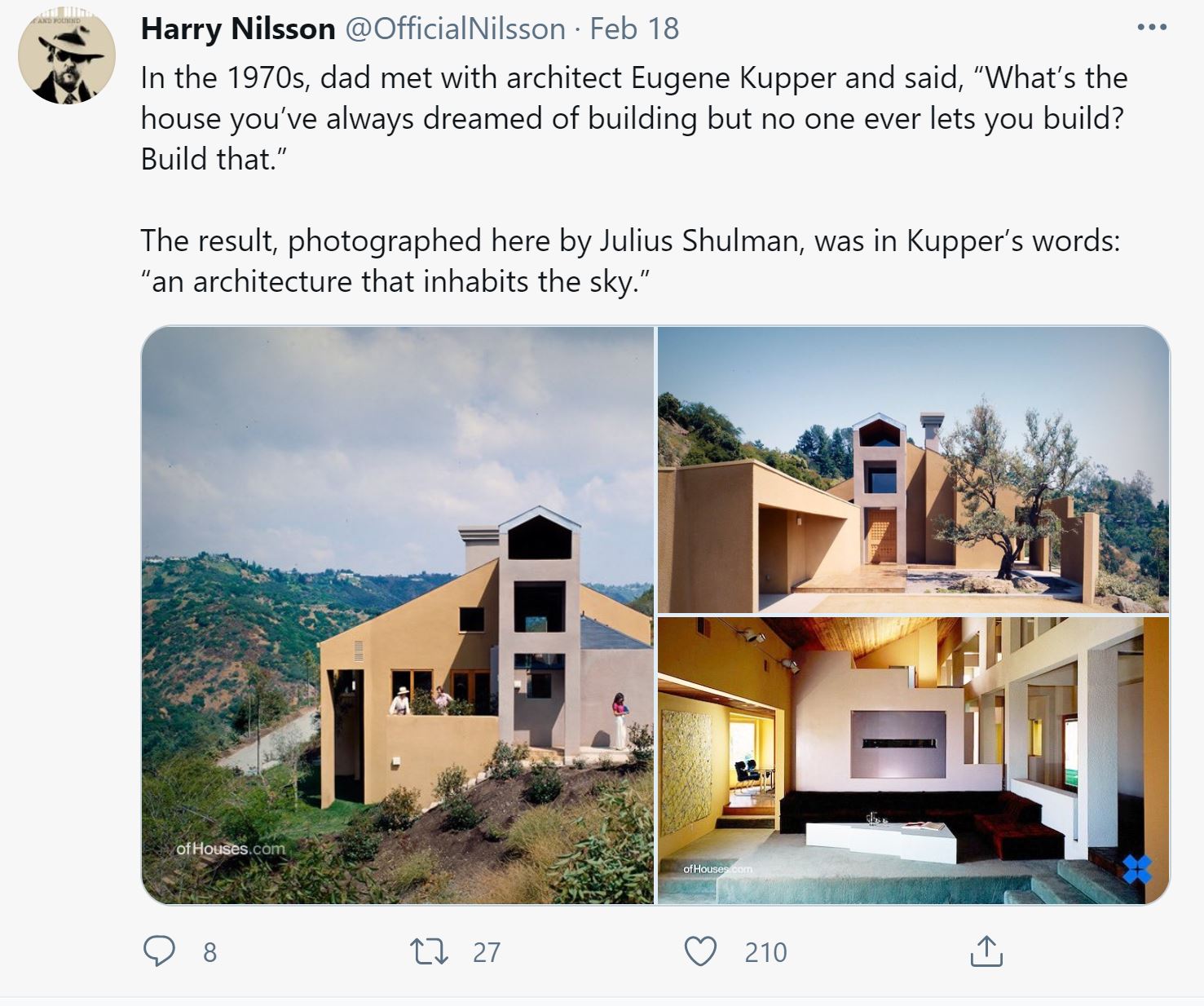 Harry Nilsson's 7,640 square foot home at 10549 Rocca Place in Bel Air, California, was designed by architect Eugene Kupper. The five-bedroom, seven-bath home features both canyon and ocean views. The home was built on about one-acre of land in 1977.[1]
Without entering through the gated driveway, the home can only be seen from the end of Somma Way.[2]
When the home proved impractical for Harry's growing family, they moved to Upper Nyack, New York. Harry and his wife, Una, had planned to live in New York until their children were grown and they could move back into the Bel Air home. But, the family soon moved to a seven-bedroom home in Hidden Hills, California, when Harry took charge of Hawkeye Entertainment after James Hock, Jr. was ousted from the position of CEO of the company.
After Nilsson was forced to declare bankruptcy, the Nilssons put the Bel Air home up for sale in 1992. The home, which was originally listed at more than $5 million, sold, according to public records, for about $2.5 million.
Actor Kelsey Grammer owned the home from 2007 to 2009. Grammer extensively renovated the home.[3]
It was sold in 2009 for $3.3 million ("slightly less than the actor paid for it in 2007").[4]
---
---
External Links