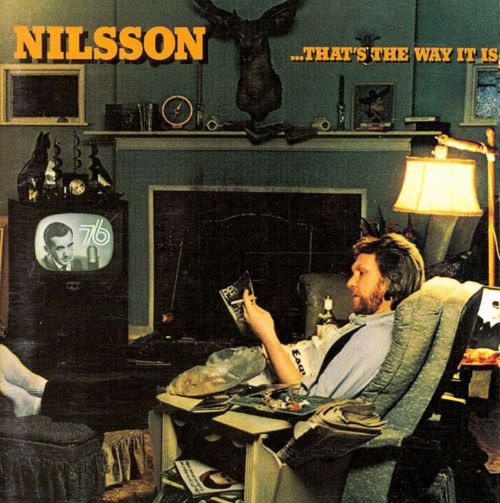 ...That's the Way It Is consists mostly of covers.
Once again, Harry had trouble with RCA over the title of an album. This time he won.
I wanted to put out an album called 'That's the Way It Is.' They said 'You can't.' I asked why? 'Elvis has already used the title.' Is there a copyright on a title? I'd had enough. I think I paid them back some money to get out. I know I left in the black and not many artists can say that.
-- Harry Nilsson [1]
In the photo on the back cover is a copy of God's Greatest Hits.
---