Carl Emanuel Nilsson was Harry Nilsson's great-grandfather. Nilsson was born on March 8, 1868, in Gothenburg, Sweden.
On April 14, 1896, Carl Nilsson received a patent on his Aerial Ballet apparatus which was a centerpiece of Nilsson's Aerial Ballet.
On February 19, 1890, he married Augusta Wilhelmine Adele Rolle in Paris, France.
On September 11, 1894, the couple's son, Charles Harry Nilsson, Harry Nilsson's grandfather, was born. On October 8, 1899, their daughter, Melba, was born.
Carl Nilsson became a naturalized US citizen in 1923.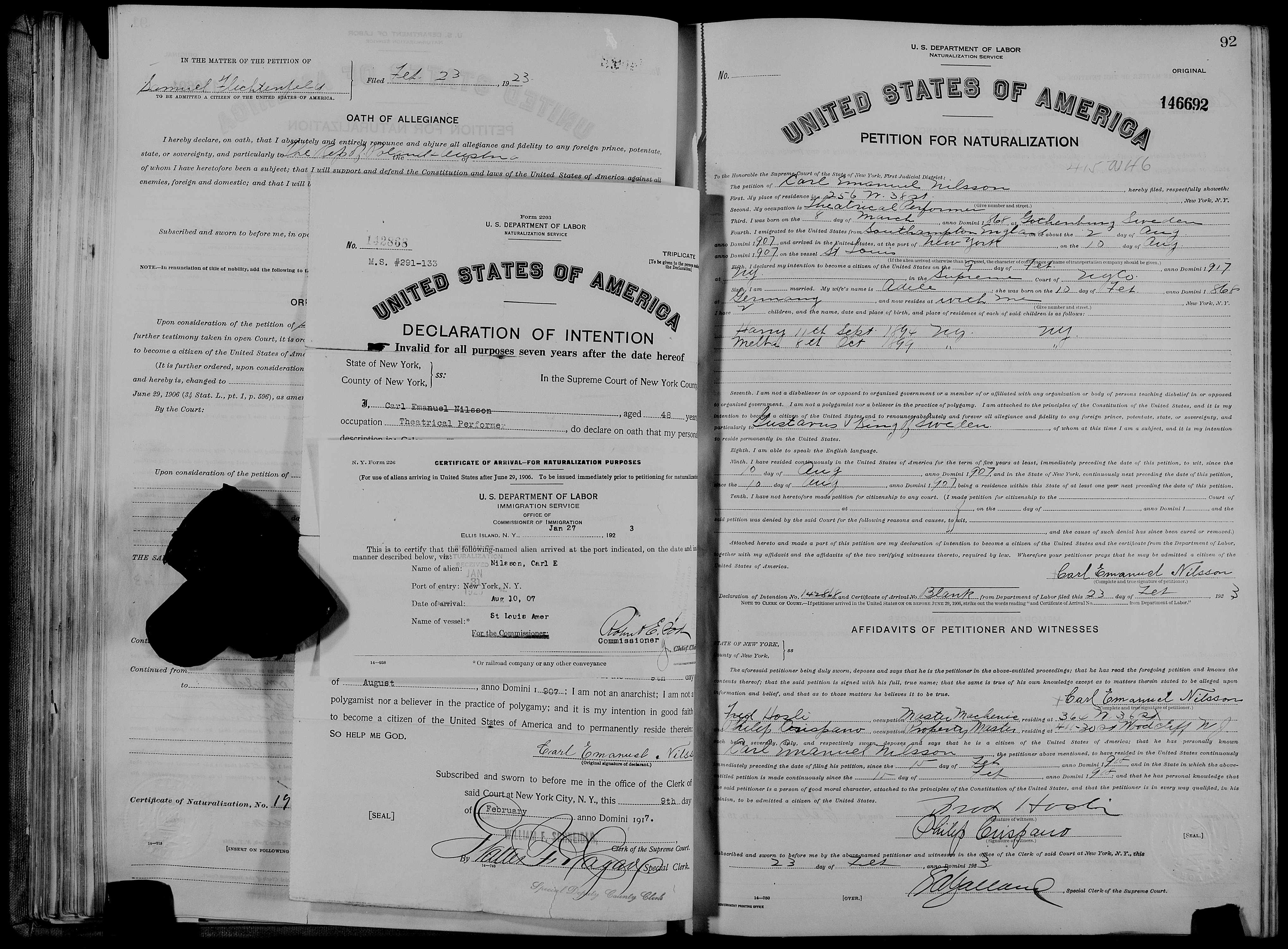 Carl Nilsson died on July 15, 1931, in New York, New York.