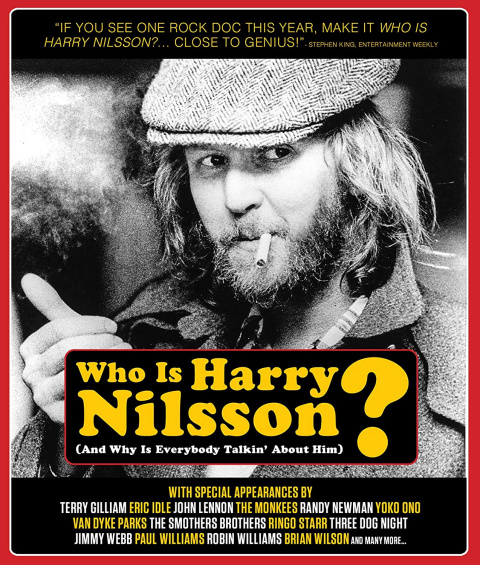 Based on an original idea by Curtis Armstrong, Chuck Harter, and Alan Boyd, LSL Productions produced this documentary about Harry Nilsson. The documentary explores the enigmatic life and music of Harry Nilsson in an attempt to answer the question, "Who is Harry Nilsson?"
The film includes new and archive audio and film including interviews with Robin Williams, Yoko Ono, Van Dyke Parks, Randy Newman, Ray Cooper, the Smothers Brothers, and Micky Dolenz.
Who is Harry Nilsson? uses promotional films, music videos, and home movies; segments from the unreleased documentary made during the recording of Son of Schmilsson (Did Somebody Drop His Mouse?); and excerpts from Nilsson's rare TV appearances - his BBC specials, the "Smothers Brothers Comedy Hour", "Playboy After Dark", and an episode of "The Ghost and Mrs. Muir."
Who is Harry Nilsson? is the first documentary independently financed by LSL Productions.
Who is Harry Nilsson? made its premiere in February of 2006 at the Santa Barbara Film Festival.
Robert Koehler reviewed the film for Variety magazine. He writes that the film "casts a lasting impression with its cavalcade of rousing and revealing memories, ranging from the Smother Brothers' still-bitter recollection of how Nilsson and Lennon heckled the comedy duo at the Troubadour, to ace Nilsson Schmilsson producer Richard Perry describing the fecund recording sessions and his continued bafflement at Nilsson's apparent self-destructive streak."
Patrick MacDonald of the Seattle Times gives the film three (out of four) stars and says, "Fans will be deeply moved, and the uninitiated will learn of a great American artist cut down by excess."
Michael Rechtshaffen writes for the Hollywood Reporter, "Recently receiving its world premiere at the Santa Barbara International Film Festival, the film doesn't exactly break any fresh docu ground, but its ability to richly evoke a highly tactile time and place should make it a viable theatrical and DVD release through the right distributor."