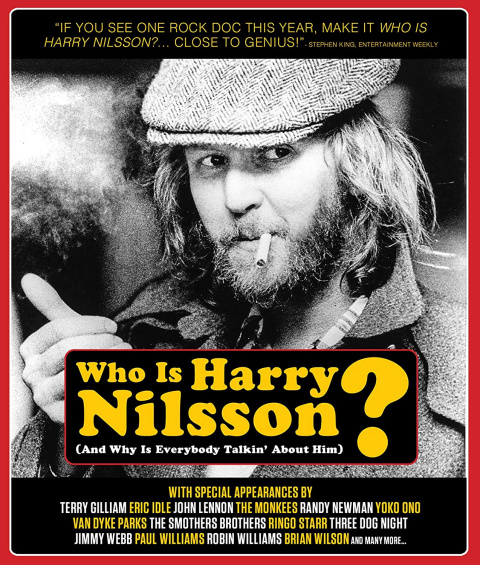 Who is Harry Nilsson (And Why is Everybody Talkin' About Him?), a documentary about Harry Nilsson, is now available on Blu-ray.
Who is Harry Nilsson? was originally produced on standard definition video. The Blu-ray disc contains the standard definition movie re-mastered and upscaled to high definition using an up-conversion process from the original 172,800 pixels per frame to 2,073,600 pixels per frame of full HD.
The disc includes the documentary plus the following special features:
Deleted Scenes (SD)
Additional Interviews (SD)
Music Video for ''Loneliness'' with Introduction by Yoko Ono (SD)
Original Theatrical Trailer (SD)
The special features are presented in standard definition.