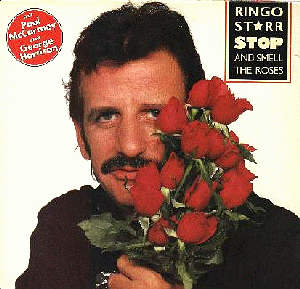 Harry Nilsson
produced and sang backing vocals for
Back Off Boogaloo
,
Drumming is My Madness
, and
Stop and Take the Time to Smell the Roses
on
Ringo Starr's
Stop and Smell the Roses
album.
The CD reissue of this album includes some anti-gun violence messages that Ringo recorded for Harry. The messages are preceded and followed by personal notes from Ringo to Harry and Harry's family.