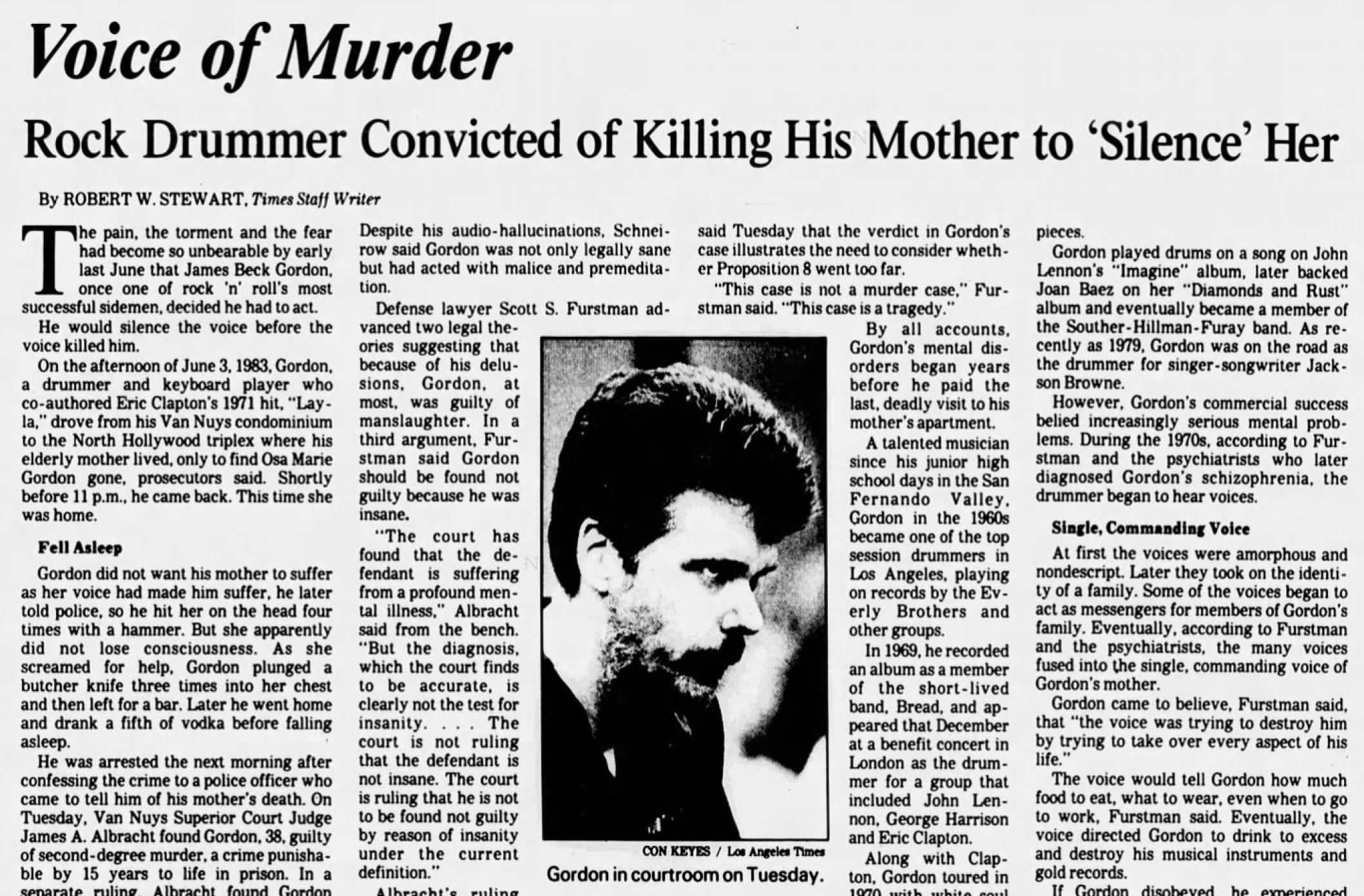 Two men named Jim Gordon appear in the credits for Harry Nilsson's recordings. One is a percussionist for many of Harry's recordings. The other Jim Gordon played baritone saxophone on tracks that Harry Nilsson produced for Ringo Starr's 1981 album Stop and Smell the Roses.
James Beck Gordon, the drummer, co-wrote "Layla" with Eric Clapton. When a re-release of "Layla" was nominated for (and won) a Grammy for "Best Rock Song" in 1992, Gordon was unable to attend the ceremony. He was in prison in California.[1] Jim Gordon killed his mother on June 3, 1983, and was sentenced to at least 16 years in prison for second-degree murder.[2]
A talented session drummer, Gordon played on albums for the Everly Brothers, the Beach Boys, John Lennon, Harry Nilsson and others. While working with Derek and the Dominos in 1970, Gordon received credit for cowriting the song "Layla."
When a policeman came to tell him of his mother's death, Gordon confessed to hitting her with a hammer then stabbing her with a knife. The court ruled that Gordon suffered from a "profound mental illness" after five psychiatrists diagnosed Gordon as an acute paranoid schizophrenic. While the court would not say that Gordon was not insane at the time of the murders, it ruled that he could not be found "not guilty by reason of insanity under the current definition." [3]
---