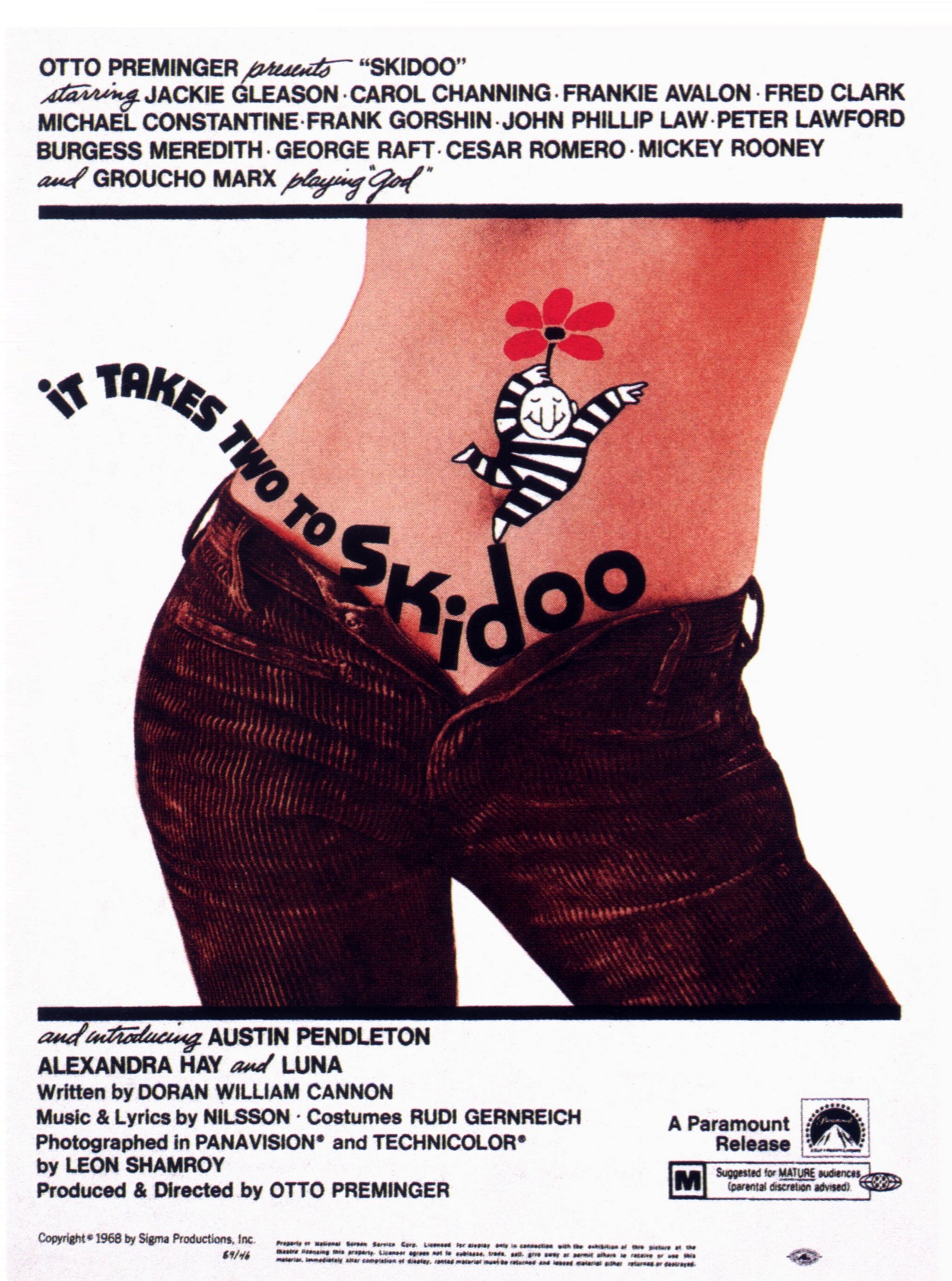 In Skidoo, an ex-gangster is called out of retirement by a mob kingpin to carry out a hit on a fellow mobster.
As well as making a cameo appearance in the movie, Harry Nilsson composed the songs and score for Skidoo. Nilsson actually sang the closing credits for the film.
"About one in a thousand will have the temperament to like this." -- Leonard Maltin
During the making of Skidoo, the FBI investigated how the Bureau would be portrayed in the film. The Smoking Gun has copies of FBI memos on Skidoo.
Harry invited his father's family to the premiere of Skidoo in Miami.
To promote the film, Harry appeared with Skidoo's director, Otto Preminger, in an episode of Hugh Hefner's TV program "Playboy After Dark." One of the songs Harry performed on the show was "Cast and Crew."