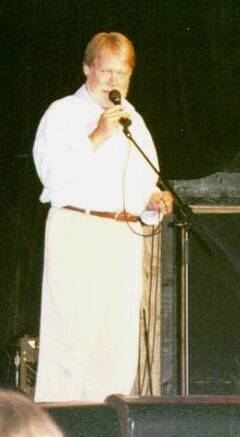 William Earl Martin was born on October 8, 1945 and died on January 27, 2016.
Martin wore the bear suit for the photographs inside the gatefold cover of the Harry album ("It was the only bear suit in town and it was made from an actual bear...I smelled like bear for three days!").
Martin made other contributions to the Harry album including cowriting "Rainmaker" with Harry.
Martin wrote "The Door into Summer" which was recorded by The Monkees. Ray Stevens recorded his song "Surfin' U.S.S.R." and The Dillards recorded his "Forget Me Not."
Martin voiced the Rock Man in The Point! and wrote the screenplay for the feature film Harry and the Hendersons.
---
External Links