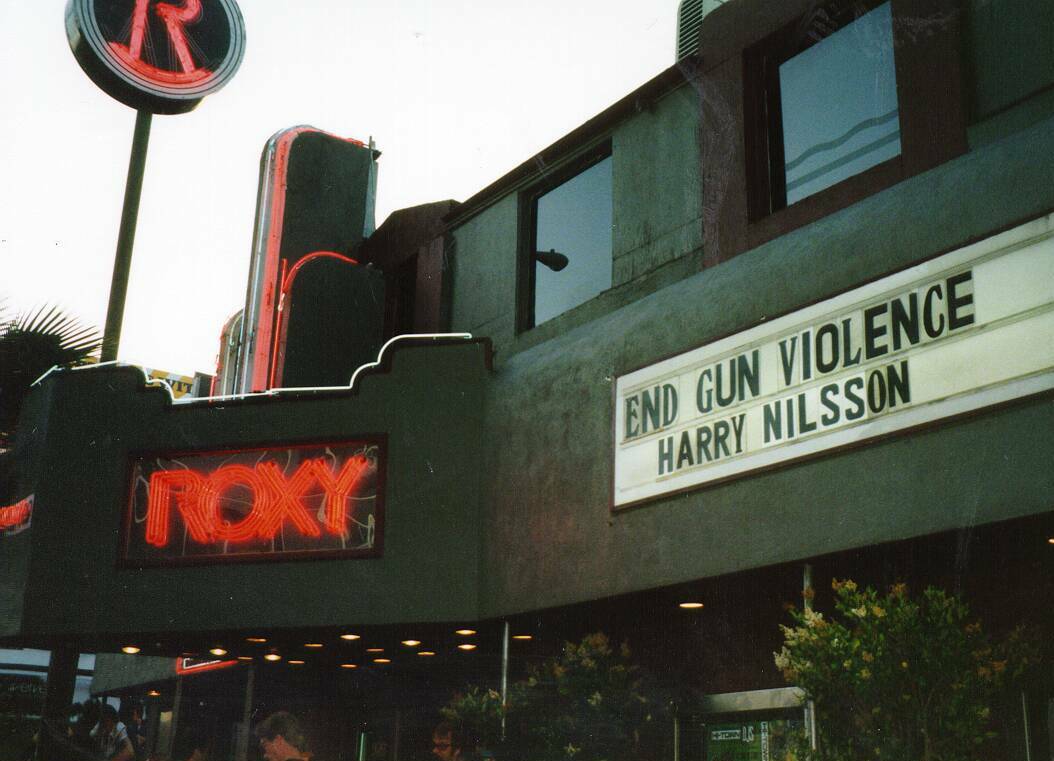 A note from Roger Smith: Many of the photographs used in this article were taken with an early digital camera and are, therefore, not very good. The better quality photographs were scanned from film prints. I have additional print photographs from Harryfest 1998, as well as hours of video on tape, which I have not digitized yet. So, I will be updating this article and other articles related to the Harryfest as I uncover and digitize additional photos and video.
On June 13, 1998, fans, friends, and family of Harry Nilsson crowded into the Roxy in West Hollywood, California, for a tribute concert honoring Harry Nilsson and benefiting the Coalition to Stop Gun Violence.
Many of the audience members were Harryfest 1998 guests since the concert was held the same weekend.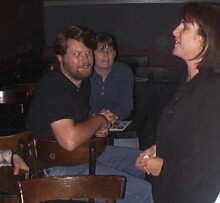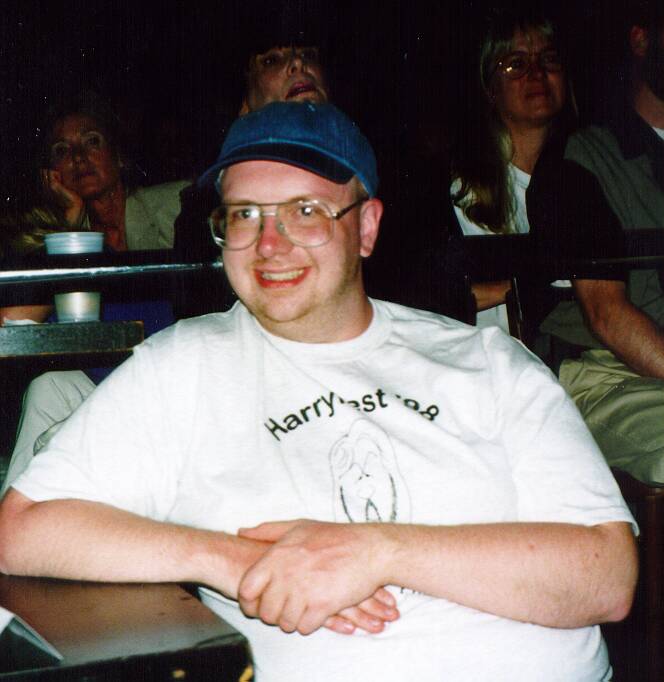 The show opened with children from Topanga Elementary School singing selections from The Point!.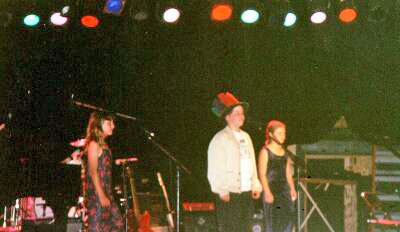 Bill Martin took the stage to perform a written-word piece, "Mind Snacks," that he had written with Harry.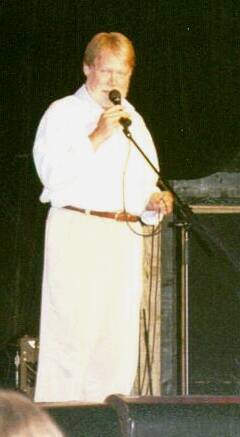 Laurence Juber played "When Harry Got to Heaven."
Victoria Williams performed "The Puppy Song."
Andrew Sandoval performed "1941" and "Miss Butter's Lament" then joined the house band on guitar to back up others.
P. F. Sloan sang "I Guess the Lord Must Live In New York City" and a folksy version of "Jump Into the Fire." His backing musicians included Jason Falkner (of Jellyfish), Rik Menck (Velvet Crush), and Parthenon Huxley.
Chris Nelson and Kathy McCarty performed "One."
Rob Laufer sang "Don't Forget Me" and "Little Cowboy."
Morley Bartnof and Susan James team up to perform "Turn On Your Radio."
The Negro Problem covered "I Will Take You There" and "Bath" - while wearing bathrobes and shower caps.
Ann Magnuson stole the show with her versions of "Remember (Christmas)" and "Coconut" interspersed with her story of a young girl dreaming of meeting Harry Nilsson.
.
The show ended with Brandon Cruz's enthusiastic versions of "Gotta Get Up" and "Best Friend."