Ringo Starr produced a a promotional film for his recording of "Only You". For the film, a giant flying saucer and robot were lifted by helicopter to the top of the Capitol Records building in Los Angeles, California. Ringo and Harry Nilsson are on top of the building with the props as Ringo lip-syncs the song and Harry reads a music paper, listens through headphones, and smokes. The film was shot in December of 1974.
"Only You" Performed by Ringo Starr
Behind The Scenes of the Ringo Starr Promo Shoot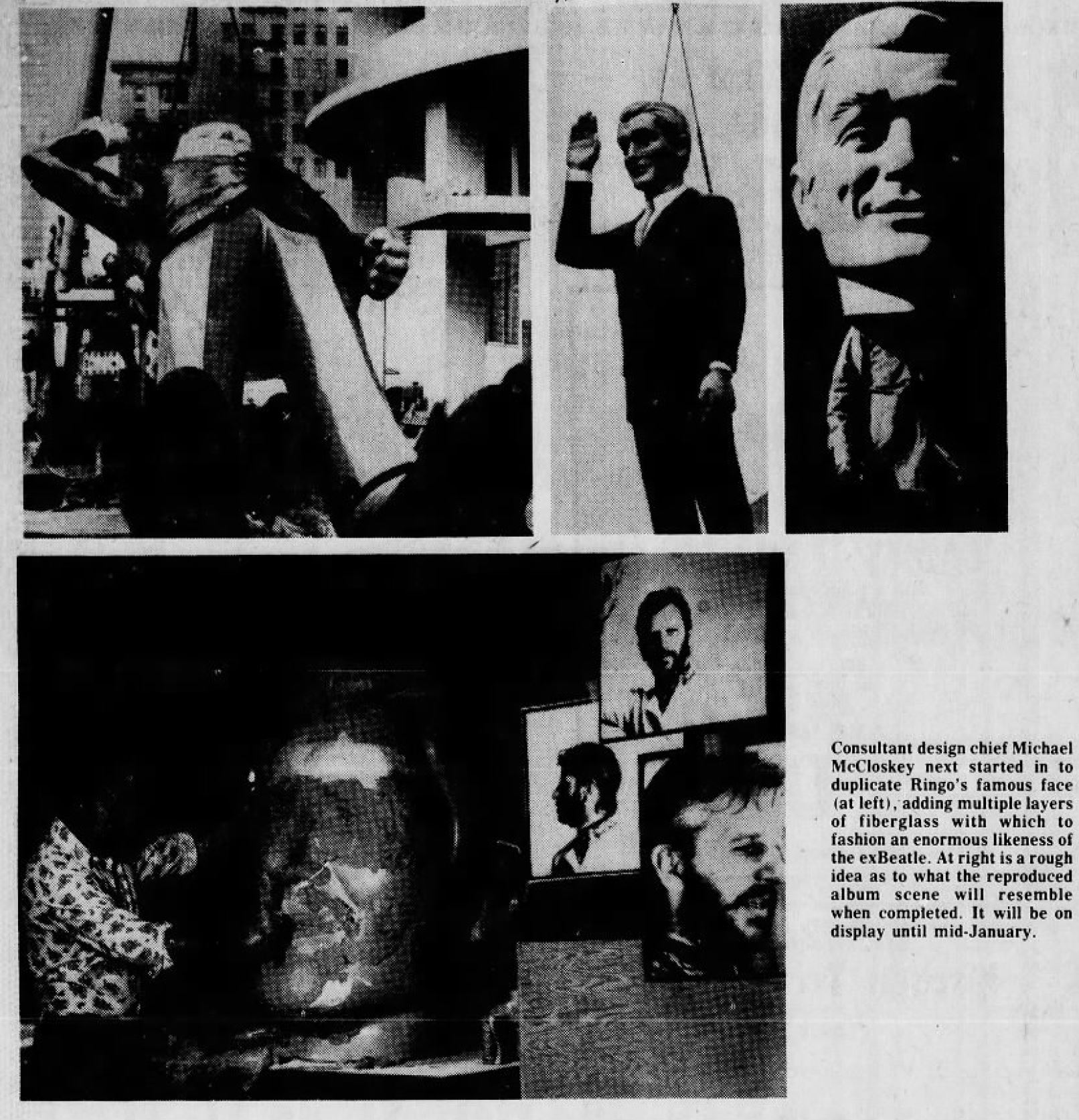 A statue of Ringo Starr remained on top of the Capitol Records building through January of 1975 as an advertisement for Ringo's Goodnight Vienna album. According to a press release from Capitol (which was reproduced in multiple newspapers), Capitol purchased a 23 foot tall statue from a Los Angeles car dealer who had used it as a publicity gimmick. The statue was transported to the Capitol Records Tower and hoisted to the roof. Consultant design chief Michael McCloskey added multiple layers of fiberglass to the head in order to recreate the likeness of Ringo Starr.