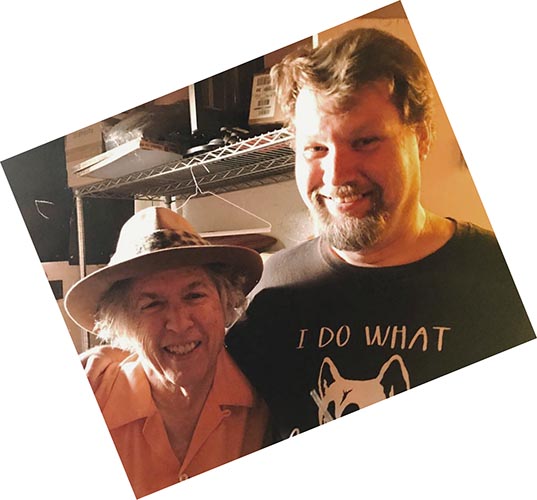 Stephen Kalinich is a poet who has co-written songs with Brian Wilson and Dennis Wilson of the Beach Boys.
Kalinich met Harry Nilsson at a party. In an interview, Kalinich recalled talking with Brian Wilson and Harry.
Brian sat me right next to Harry and we talked all night. We spoke about poetry and architecture, and particularly Buckminster Fuller's geodesic dome. Harry was very sweet and kind. He had a lot of joy and sadness. As a person he had great qualities, which are in his songs.[1]
Kalinich told Paul McCartney of Zak Nilsson's illness which resulted in McCartney sending an encouraging letter to Zak.[2]
---
---
External Links