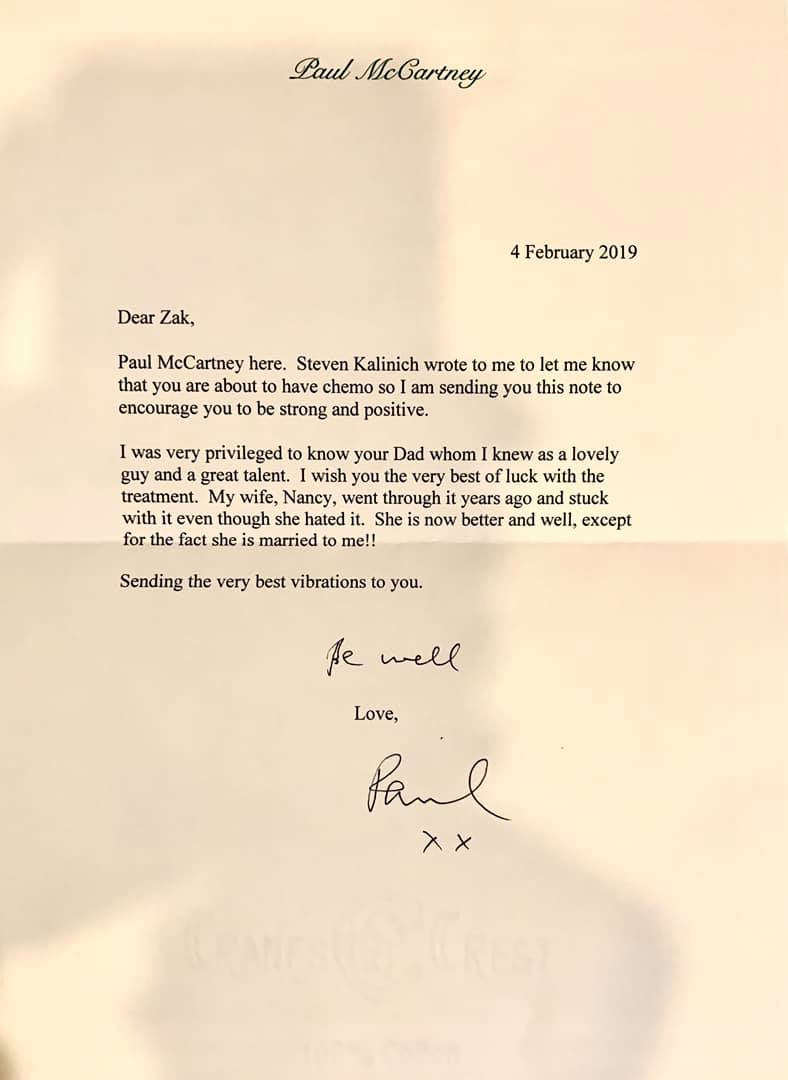 On February 16, 2019, Zak Nilsson posted the following to Facebook[1]
I got this letter from Paul McCartney the other day. He heard I had cancer and sent me this note. I was very touched that Harry's friendship meant this much to Paul.
2 February 2019
Dear Zak,
Paul McCartney here. Steven Kalinich wrote to me to let me know that you are about to have chemo so I am sending you this note to encourage you to be strong and positive.
I was very privileged to know your Dad whom I knew as a lovely guy and a great talent. I wish you the very best of luck with the treatment. My wife, Nancy, went through it years ago and stuck with it even though she hated it. She is now better and well, except for the fact she is married to me!!
Sending the very best vibrations to you.
Be Well
Love,
Paul (xx)
---