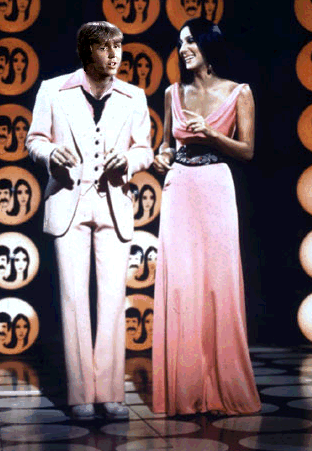 Harry Nilsson recorded a duet of "A Love Like Yours" with Cher. Phil Spector produced the recording.
"A Love Like Yours (Don't Come Knocking Every Day)" had been recorded by Martha and the Vandellas in.1963. The Holland-Dozier-Holland song was later covered by Ike and Tina Turner in 1966.
The recording session was originally slated for John Lennon, but, as Harry recalled, Lennon was "incapacitated." Cher walked into the studio just as Nilsson started to sing an alternative vocal causing Spector to exclaim "Nilsson and Cher! Number one worldwide!"
The song, released as a single on Spector's Warner Spector label did not sell well.
"I called us 'Nilssonny and Cher'" -- Harry