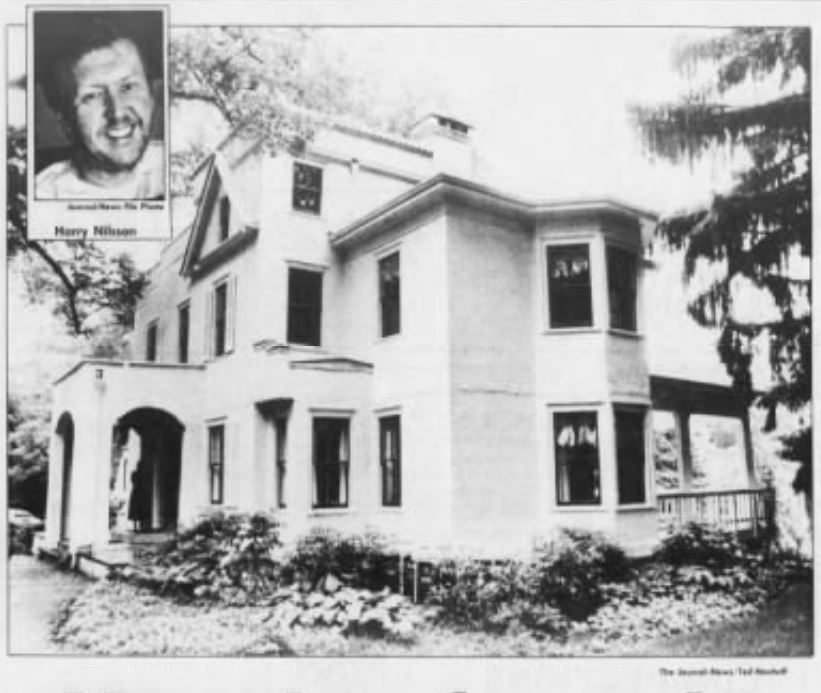 The Nilssons' home in Nyack, New York, was located at 409 North Broadway along the Hudson River. The home was purchased in September of 1984 for $475,000. [1]
Nilsson spent about $500,000 renovating the home which was built in 1893 by New-York Tribune publisher Whitelaw Reid. In addition to the required structural fixes and renovations to the kitchen and living room, Nilsson had a studio constructed in the basement with an array of recording equipment, several televisions, and a computer.[2]
In June of 1987, the home was listed for sale. The asking price was $1,850,000.
---