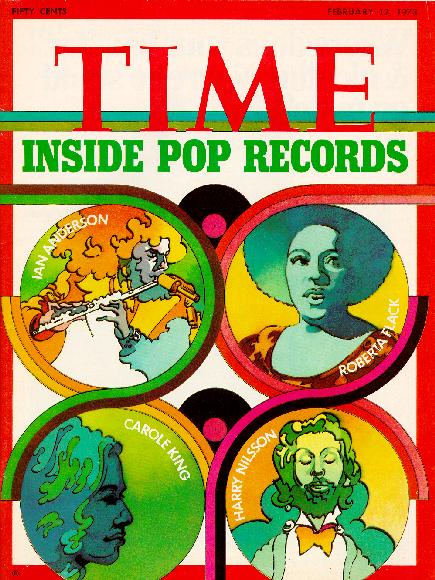 Harry Nilsson was pictured on the cover of the February 12, 1973, issue of Time Magazine. The watercolor was painted by Tim Lewis.
The Time Magazine cover was one of the very few pieces of music memorabilia Harry openly displayed in his home.[1]
Harry's son Zak was quoted in the letters section of the March 20, 1995, issue of Time defending the new TV series, Star Trek: Voyager:
"So what if some of the plots in Voyager seem to be rehashed," wrote Zak Nilsson of Milford, New Hampshire. "Do you think the only reason people watch the show is to see a never-before-seen plot extravaganza that will completely blow their mind?"
---