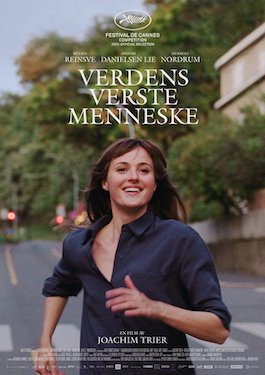 With its hipster vibe, eclectic soundtrack - Cymande, Harry Nilsson, Todd Rundgren, Art Garfunkel, Chassol - and attractive images from Danish cinematographer Kasper Tuxen, The Worst Person in the World stands a very good chance of international success after its Cannes debut.
-- The Wrap[1]
Harry Nilsson's "I Said Goodbye to Me" and "I Will Take You There" play during scenes where a young woman, Julie (Renate Reinsve), begins a new relationship with Eivind (Herbert Nordrum).
I wanted this sort of bittersweet feeling - melancholic, but joyful. There's something about that kind of music from the '70s that felt soft and forgiving. Harry Nilsson will make the saddest love song still seem kind of joyful.
-- Director joachim Trier[2]
---