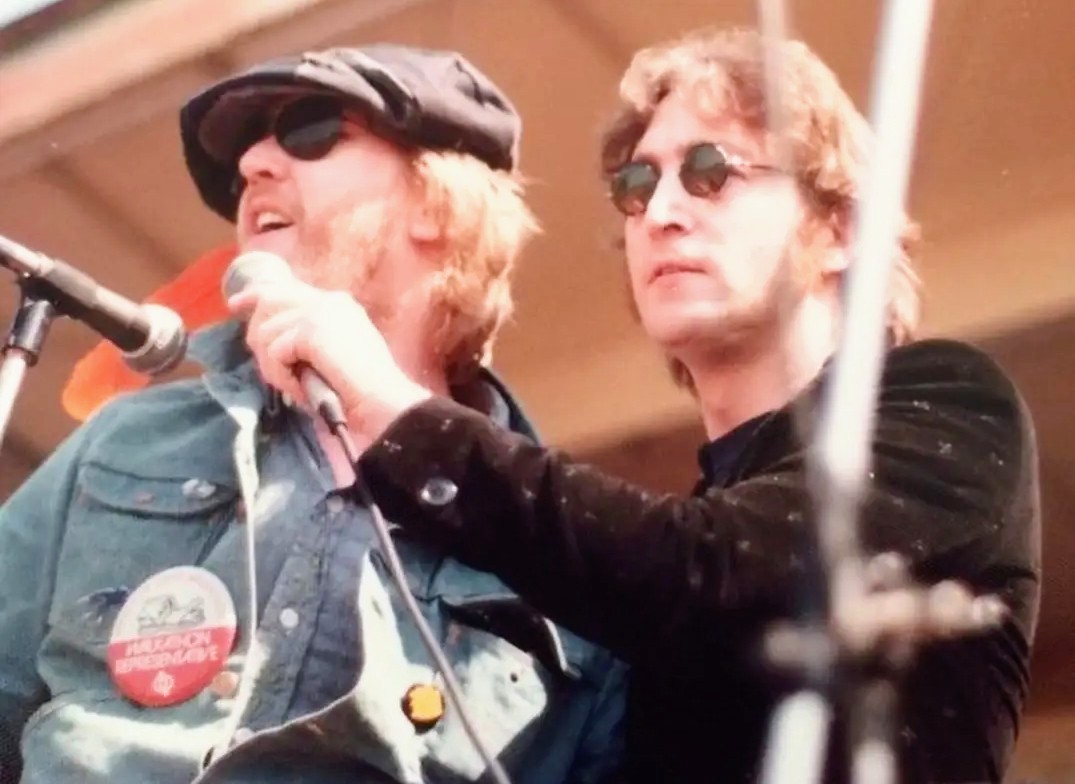 Harry Nilsson and John Lennon took to the stage in Sheep Meadow inside New York's Central Park on April 28, 1974, at a benefit for the March of Dimes.
Mark Lapidos, the founder of Beatlefest, first met Lennon and Nilsson that afternoon.
A segment aired on ABC World News Tonight with David Muir that evening with a short clip of Nilsson and Lennon.