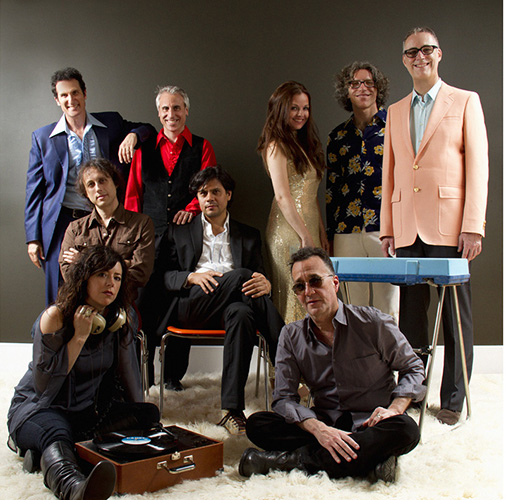 Loser's Lounge is a New York, New York group which presents tribute concerts in local clubs.
On February 16-17, 1996, Loser's Lounge first paid tribute to Harry Nilsson with a concert featuring Nilsson's songs.
April 4-7 and 12-14, 2001, Loser's Lounge once again paid tribute to Harry Nilsson. The show was performed at the Westbeth Theatre in New York.
On December 13, 2013, performed a Harry Nilsson tribute at Joe's Pub.
On June 15, 2001, Loser's Lounge paid tribute to Paul Williams. The guest of honor was invited to perform. One of the songs Williams performed was "Nilsson Sings Newman." As he finished the song, he remarked "That's too high a key ... That's not the key I usually do it in. In the spirit of losers everywhere I did it in the wrong key. We've never, ever performed this song, ever, on stage before."[1]
---
---
External Links