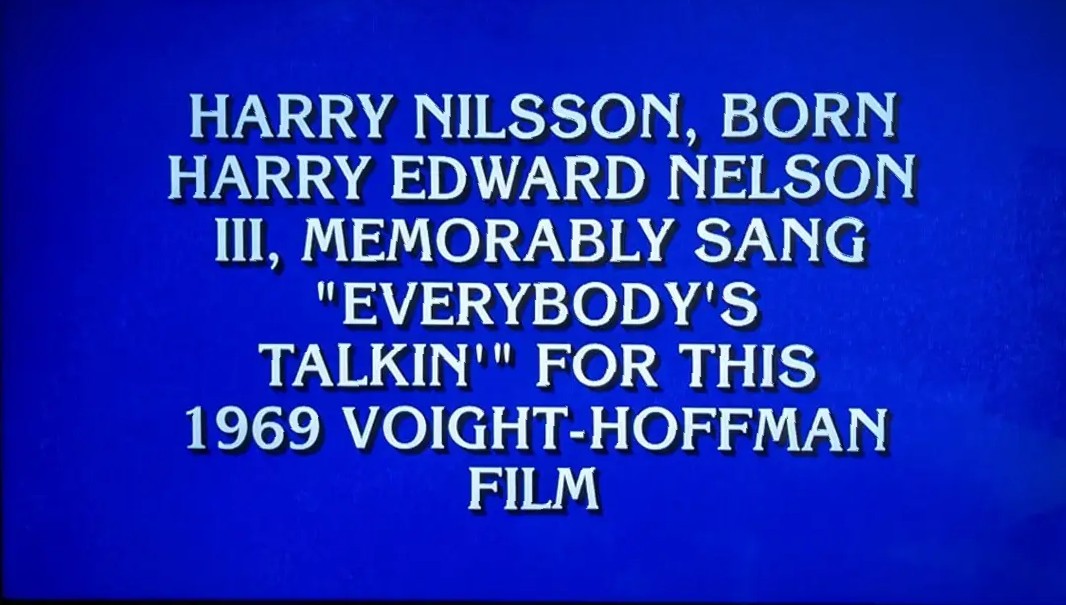 Harry Nilsson was the topic of a clue during the July 5, 2022, episode of Jeopardy.
Harry Nilsson, born Harry Edward Nelson III, memorably sang "Everybody's Talkin"' for this 1969 Voight-Hoffman film
Unfortunately, the clue incorrectly states that Nilsson was born "Harry Edward Nelson III."
Harry Edward Nilsson III was named after his father, Harry Edward Nilsson, Jr. and his grandfather, Charles Harry Nilsson.