Several sources have reported that Harry Nilsson's name at birth was "Harry Edward Nelson III." This is not true and there is no evidence that Harry ever used the last name "Nelson."
The error apparently originated with the liner notes for the 1989 collection All Time Greatest Hits. The liner notes are riddled with typographical errors so the statement that Nilsson "was born 'Harry Edward Nelson III'" may have been a mistake rather than misinformation. The error was widely propagated by newspaper articles published in the days following Nilsson's passing in 1994.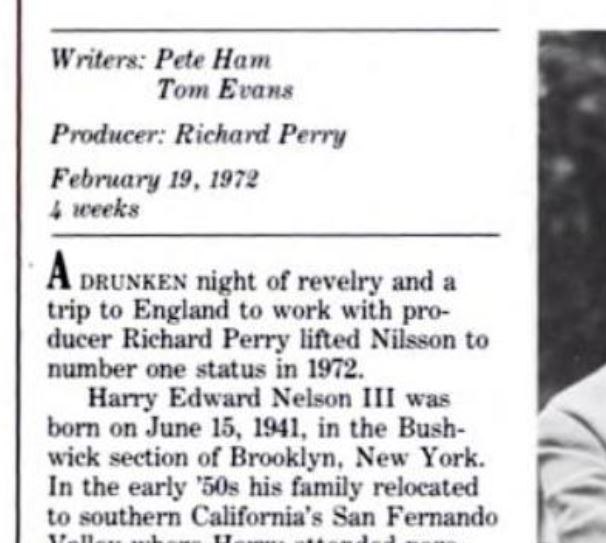 The Billboard Book of Number 1 Hits
by Fred Bronson (2003)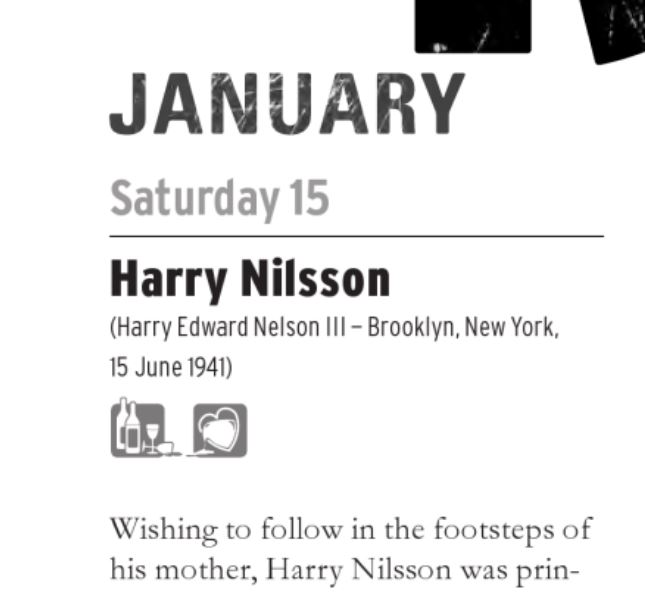 The Encyclopedia of Dead Rock Stars
Heroin, Handguns, and Ham Sandwiches
by Jeremy Simmonds (2008)
On July 5, 2022, the TV show Jeopardy, displayed a clue which also made the mistaken claim that Harry's birth name was "Harry Edward Nelson III."