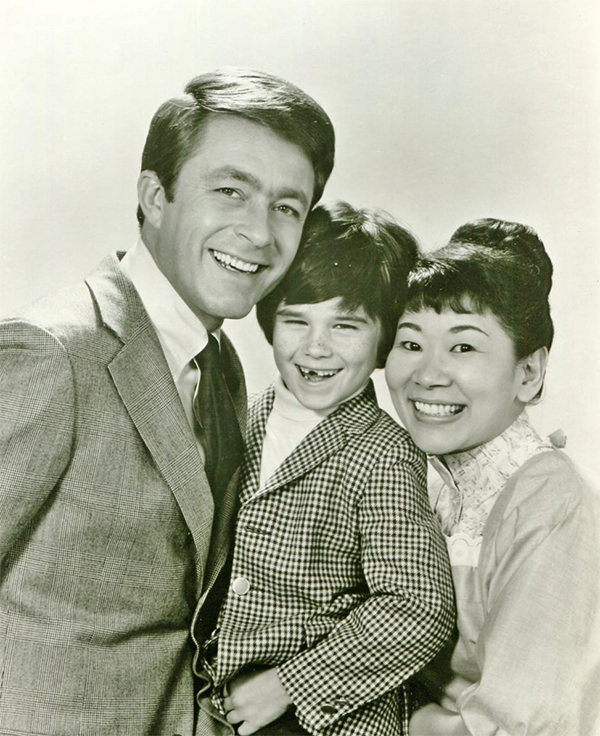 For several years now, Brandon Cruz, who starred with Bill Bixby in the TV series "The Courtship of Eddie's Father," has been campaigning to have a star for Bixby added to the Hollywood Walk of Fame.
While Bixby had some memorable roles in film, it was on television that he shined. For those of us who grew up watching Bill Bixby "My Favorite Martian," "The Courtship of Eddie's Father," "The Magician," and "The Incredible Hulk" it is surprising to learn that there isn't already a star honoring him in Hollywood. It even came as a surprise to Brandon Cruz.
I was with some friends, and they asked me, "Where's Bill?" I said, "I don't know." We went to one of those kooky stores on the Boulevard that gives you a map of where the stars were. He wasn't on it. How did Bill not have a star?"
-- Brandon Cruz (2019) [1]
More time went on and about two and a half years ago, almost three, I realized that GoFundMe existed. And that people were getting a lot of money raised really quickly to do different things. I thought, "You know what? I'm going to do a memorial for Bill, and I want the fans to do it. I don't want to involve Hollywood." I felt let down by Hollywood.
-- Brandon Cruz (2019) [2]
It's taken much longer than Cruz expected to raise the money - and the Hollywood Walk of Fame has actually raised the price of a star since the campaign started - but the goal posts are in sight. An anonymous donor has agreed to match all funds raised, dollar for dollar, until the end of the year or when the goal is reached.
You can contribute to the GoFundMe campaign at:
https://www.gofundme.com/f/bill-bixby-star-on-hollywood-blvd
"The Courtship of Eddie's Father"
---