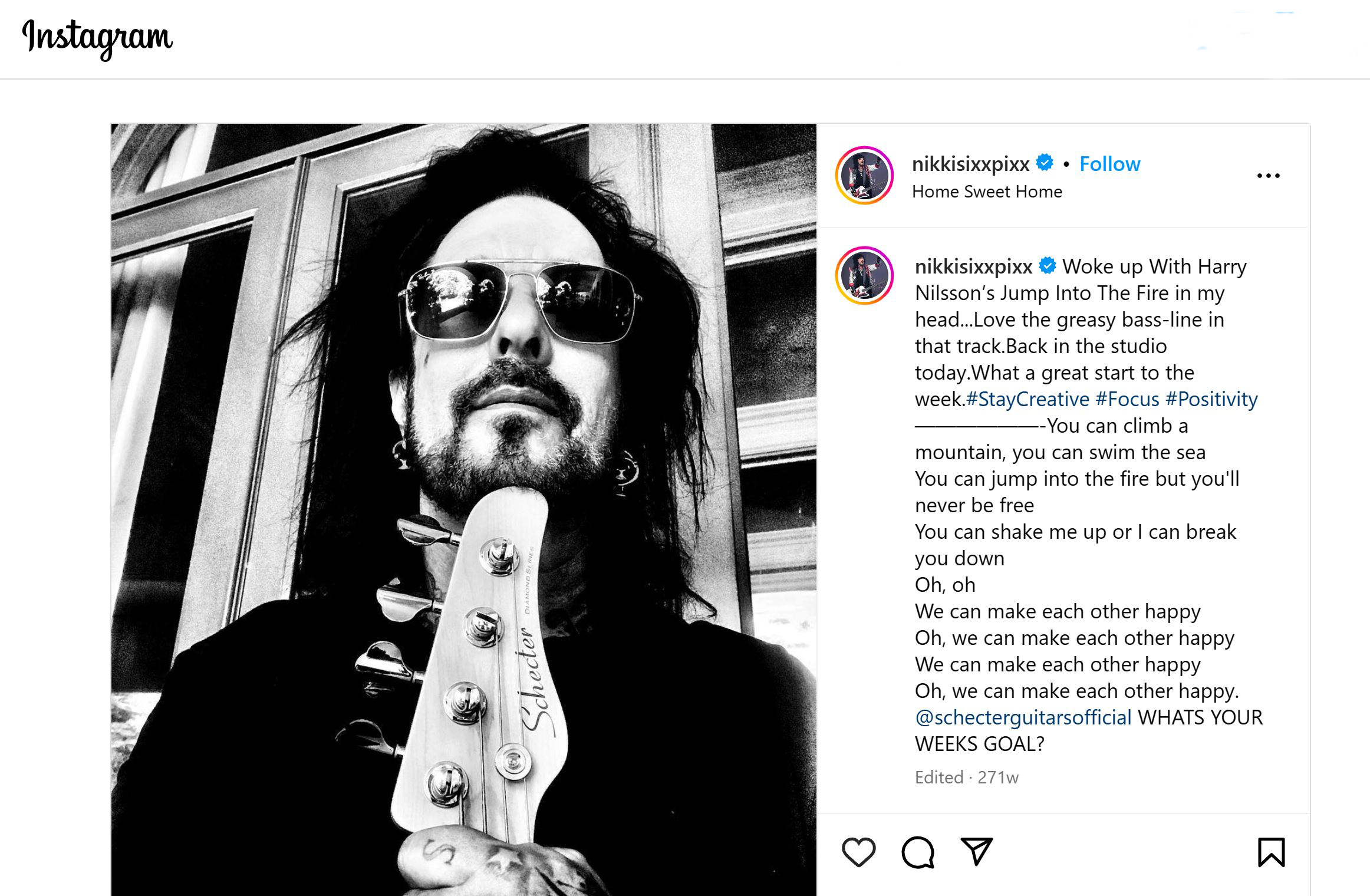 On May 23, 1995, bassist Nikki Sixx of Motley Crue and his wife, Brandi named their newborn son "Decker Nilsson." The rocker said the baby's name came to him in a dream and that Harry Nilsson was an old friend.[1]
Asked about his plans after Motley Crue played their last show, Sixx recalled:
A friend of mine, Harry Nilsson, a great songwriter, used to live about two blocks from me and he'd retired, and I would drive past his house, and he'd be getting the mail in his robe.
And I'd go, "What's happening?" And he'd go, "I'm retired."
I'm not ready for that. Like Vince, there's a lot of creative juice left.
-- Nikki Sixx (2014)[2]
---