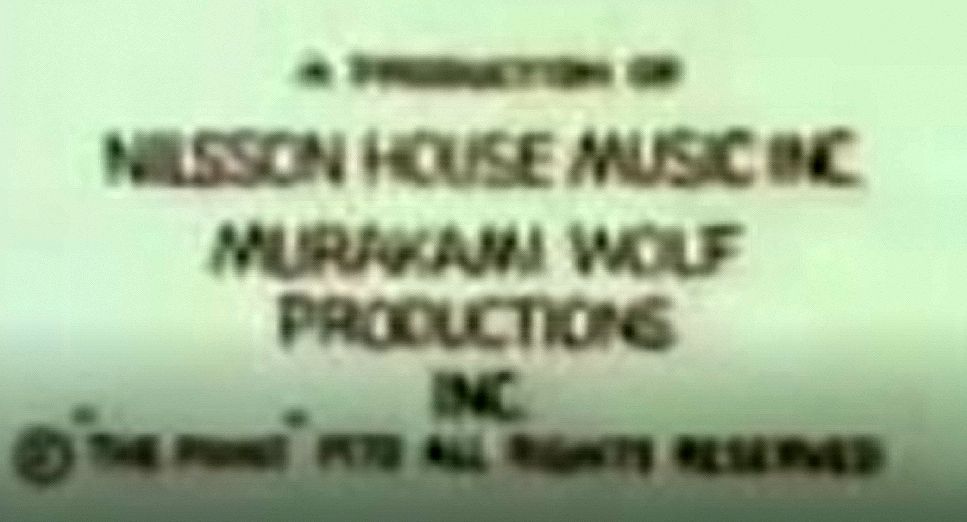 In 2014, Murakami-Wolf-Swenson sued Acme-TV and others for distributing unauthorized copies of The Point!. The defendants claimed that the film was in the public domain since it did not contain a proper copyright notice as required by law at the time that the film was first published (i.e. when it aired on ABC in 1971).
The copyright notice at the end of the film when first aired on TV read:
© "THE POINT" 1970 ALL RIGHTS RESERVED
This was not a valid copyright notice. A proper copyright notice would have consisted of
The symbol © (letter C in a circle); the word "Copyright"; or the abbreviation "Copr."
The date of publication, and
The name of either the author or the owner of all the copyright rights in the published work.
For example:
© 1971 Murakami Wolf Productions
Since the film was published without a proper copyright notice, the defendants argued that the film was in the public domain.
The plaintiffs, however, contended that a video tape released in 1985 contained a proper copyright notice on the cover and that the copyright had registered at the Library of Congress in 1987.
Copyright law at the time, however, required that a copyright be registered within five years of the first publication of the work. The defendants argued that the first publication was in 1971 when the film was shown on TV.
The judge ruled in favor of the plaintiffs stating that the 1987 copyright was valid since the airing of the TV show was a "public display" of the work and, therefore, was not required to display a copyright notice:
[s]ince the display of a copy does not constitute a publication of the work embodied therein, unless a copy is "publicly distributed," and not merely displayed, no notice need be placed upon it. Thus, ... an ephemeral image, whether projected upon a theater screen, a television tube, or otherwise, does not constitute a copy, and hence a copyright notice is not required to appear upon such image.
The 1985 VHS tape, however, was publicly distributed, therefore the filing of the 1987 copyright registration did occur within five years of the work's "first publication."
The judge ruled in favor of the plaintiffs.