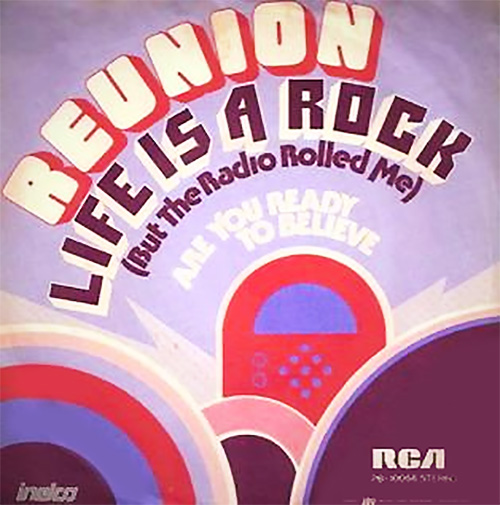 "Life is a Rock" by Reunion hit the top 10 in 1974 - peaking at number 8 on November 16, 1974. The song is available on Nipper's Greatest Hits - The 70's (which also includes Harry's performance of "Without You"). Harry Nilsson is name-checked in the song:
Richard Perry, Spector, Barry, Rodgers-Hart, Nilsson, Harry,

Shimmy shimmy ko-ko bop and Fats is back and Finger Poppin' ...
"Life is a Rock" by Reunion
Tracey Ullman also recorded the Norman Dolph and Paul DiFranco composition for her 1983 album You Broke My Heart in 17 Places. The song is also available on The Best Of Tracey Ullman.
"Life is a Rock" by Tracey Ullman