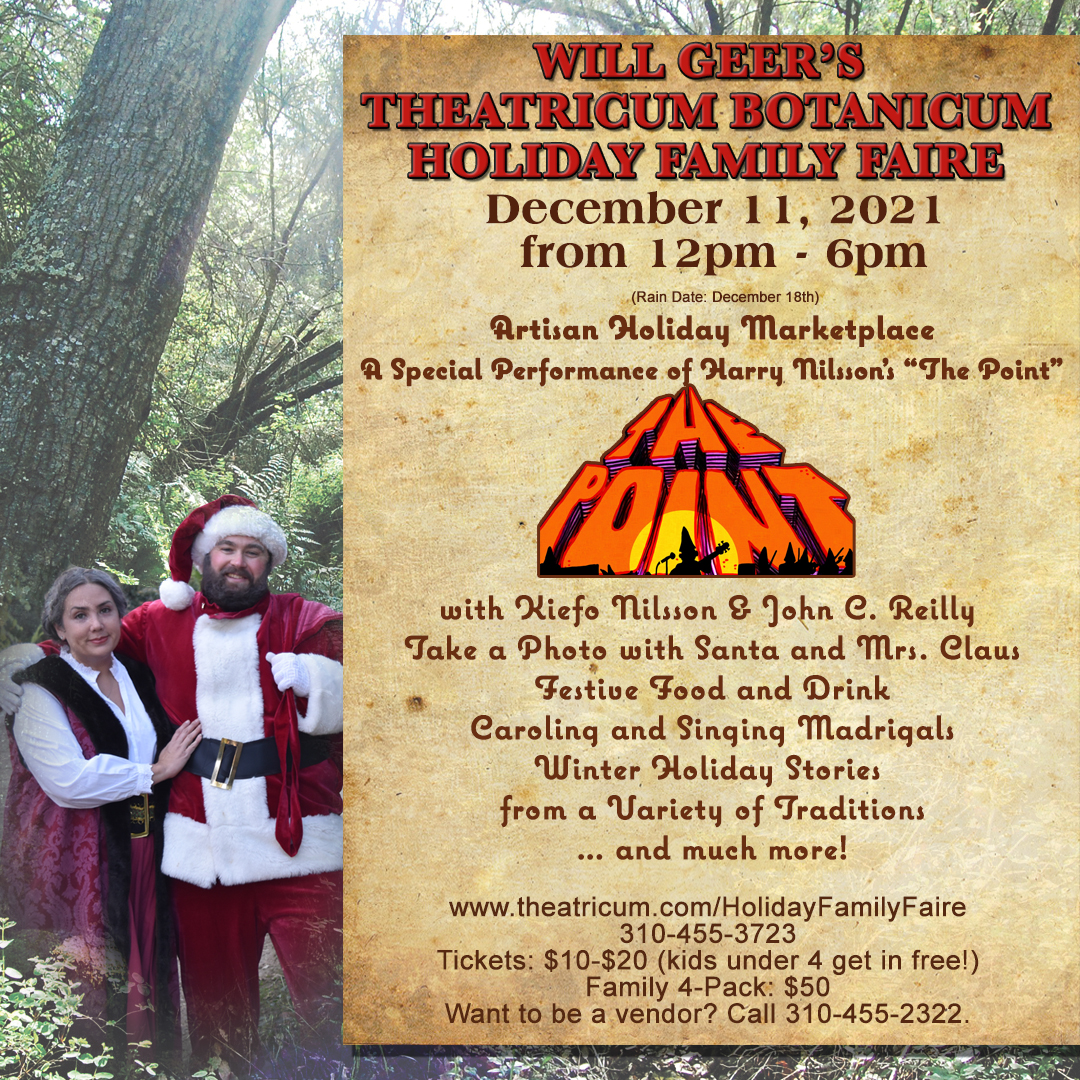 On Saturday, December 11, 2021, Will Geer's Theatricum Botanicum in Topanga, California presents a live performance of Harry Nilsson's "The Point!.
The performance, lead by Nilsson's son, Kiefo Nilsson with narration by actor John C. Reilly, is part of a series of events at the theater from noon until 6pm.
Kiefo is hoping to take the live show on a nationwide with varying celebrity narrators starting in 2012.
John C. Reilly, he's gonna do this show and we like to rotate the narrator but he and I have spoken about doing another Nilsson show and he would like to present some of these songs. Nothing has been confirmed.
-- Kiefo Nilsson