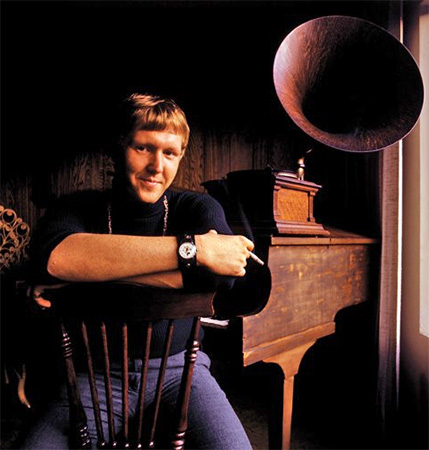 Baron Wolman photographed Harry Nilsson for an article, "At Home With Los Angeles' Pop Stars" which appeared in the December, 1968, issue of Eye Magazine. The striking photo shows Harry at home posing in front of a piano and "a 1905 Victor Talking Machine with a laminated oak bell." [1]
The same photo was later used by MOJO magazine to illustrate an April, 2008, article titled "Little Boy Lost." [2] [3]
The photo used in the Eye Magazine and Mojo articles is a mirror image of the original photograph. [4]
---